China-VO Paper Data Repository provides long-term storage and open access service for your paper data, which includes but not limited tables, figures, pictures, movies, source codes, models, software packages mentioned in your scientific papers. A permanent but user specified URL will be provided for each item. Furthermore, copyrights of these properties are still owned by yourself.
Recommended by AAS Journals (AJ/ApJ/ApJL/ApJS/RNAAS) and Research in Astronomy and Astrophysics (RAA).
Getting started with China-VO Paper Data, please click here.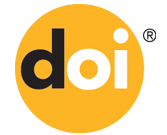 Support DOI Apply
China-VO PaperData allow user to apply DOI for their data used in the paper through the platform.
A China-VO PaperData DOI (https://doi.org/10.12149/100XXX) will be issued within 2 working days after we get the notification that the paper is accepted by the journal.

AAS Official Recommendation
AAS has officially recommended China-VO PaperData in their tutorials. For your convenience, please include the fact that a PaperData DOI will be issued for these results in your submission notes to AAS journal.
中国虚拟天文台论文数据贮藏库
中国虚拟天文台(China-VO)论文数据贮藏库是China-VO为科研人员提供的一项免费的科研论文相关数据资料存储和开放访问服务。科研论文中涉及的图表、数据、动画、电影、模型、代码、软件等都可以寄存在这个平台上。平台为每一个实体对象提供一个永久的网络访问地址(统一资源定位符,URL),解决临时网址经常失效的问题。这个地址可以由用户个性化定制并维护,China-VO保证地址的长期有效与数据安全。存储在平台上所有资料的产权仍归论文作者所有。
PaperData已获得AAS Journal(美国天文学会期刊库)和RAA(天文与天体物理研究)的认可,国内的科研人员如需在AJ、ApJ、ApJL、ApJS、RNAAS等期刊发表论文,只要将论文及相关科学数据上传至PaperData即可被直接引用。
请点击这里,开始使用China-VO论文数据贮藏库。